California Medical Billing & Coding Employment Outlook
California's medical billing and coding industry is among the growing industries in the state. Overall, the state's employment dropped 4.3% over the last 5 years until 2011, but careers in medical coding and billing have continued to grow for two decades. According to the California State Business Journal, the hospitals at University of California University system, including Berkeley, Irvine, San Francisco, San Diego and Los Angeles, are among the most sought after employers in the state. While sectors such as housing and construction, tourism and hospitality and media production have seen drastic cuts, health care continues its growth and technological advances right here in California.
<!- mfunc feat_school ->
Featured Programs:
Sponsored School(s)
Sponsored School(s)
All school search, finder, or match results, as well as colleges and universities displayed as "Featured School(s)" or "Sponsored Content" are advertisers that compensate us for placement on this site. The resources, editorial content, and school evaluations published on this site are developed independent of the schools that advertise here.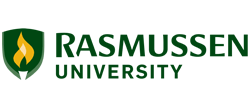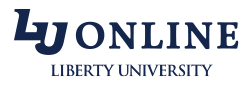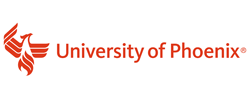 <!- /mfunc feat_school ->
<!- mfunc search_btn ->
<!- /mfunc search_btn ->
Sponsored Listings
California Medical Billing and Coding Employers
The state's health care industry employers are permanent fixtures in California's economy. Home to many of the world's top pharmaceutical, medical device and medical laboratory companies, they employ hundreds of thousands of people who require the services provided by medical billing and coding specialists. This means medical billing and coding technicians will continue to be in demand beyond the foreseeable future. Census data monitoring California's economy has shown that many of those who have been laid off in other areas of employment have turned to the expanding health care sector for a new career path. This growth and expansion is forecasted by the US Bureau of Labor Statistics (BLS.gov) to continue through 2020.
Growth in California's Health Care Industry
Moreover, California has a number of cities and counties with older than average populations in comparison to many states. Its warm weather and mild winters allow the state to offer a large amount of activities and incentives for retired people and those who are not as willing to deal with harsh climates or seasons as they once were. This figure leads to the fact that many California health care facilities will be growing at a faster pace than other surrounding regions. This growth, along with expanding entitlement programs such as Medicare and Medicaid, ensures that the demand for Medical Billing and Coding professionals continues to grow.
A list of likely work settings throughout the state of California is below:
Hospitals
Physicians Offices
Nursing Homes
Mental Health Facilities
Alternative Health Care Facilities
Dental / Orthodontic Facilities
Outpatient Clinics and Rehabilitation Facilities
Chiropractic & Physical Therapy Clinics
California Medical Billing & Coding Accreditation & Certification
Having AAPC certification puts you at the top of the list with potential employers. The State of California boasts a great number of private and public colleges and universities, both online and campus based. There are also the internet-based schools that exist nationally for continuing education. In 2010, a significant number of new institutions announced online courses in medical billing, coding and transcription. More than 60% of California citizens have a high school diploma or better, and with some more training, would become eligible to pass the AAPC credentialing exam.
Find Medical Billing and Coding programs in the following cities: San Francisco, Oakland, Sacramento, Fresno, Bakersfield, San Jose, Santa Cruz, Los Angeles, Santa Barbara, Ventura, Oxnard, Palm Springs, Hollywood, South Bay, Long Beach, Orange County, Irvine, Pasadena, Anaheim, San Diego, El Centro.
Medical and Billing as a profession at one of the largest economic cities of the world
California in the States is one of the largest economies of the world. It is the 5th largest economy in the world right now. But, there are several challenges and benefits of being in California. Some people also say no gain without pain and being in California is often translated so. Being one of the best economies of the country, it is essential for the city to boast more than several opportunities as people from different regions, demographics inside the States as well as from the neighbouring countries and other countries too.
A tussle for job opportunity market
In this highly competitive city, the competition for a single job is immense. And considering the cost of living and various other factors, it is not about any job, one needs a higher pay package compared to any other state or city. This percentage of hike or increase compared to other cities or job markets is what makes life difficult in the great city of California.
Dilemma for industries or companies established in California
California is a big city and most reputed companies, or even budding enterprises would love to have operations setup in CA as it opens new avenues, better opportunities and overall higher rate of success. However, this comes at a huge expense sometimes which is not affordable especially for the start-ups. High cost of real estate, higher taxes, higher cost of skilled manpower, etc., force on cutting the pay scale for entry level jobs. Companies in CA do not want to let go talent but with surging expenses of city, they have no choice to make a significant pay cut in entry level jobs.
Also, because the costs keep surging every day, the bonus, hikes and various other compensatory benefits are also cut or compromised at different levels in cities like California. Yes, if you are well established at a higher post, you won't face these issues of being in California. That's why people rightly say, that there is significant pain with gain (which may or may not be available for you now) for being in California.
How Medical Billing and Coding can help?
Medical billing and coding is a very interesting field that has spread positive ripples across the globe. Medicine and healthcare is a consistent industry that promotes steady and safe growth. If any industry which I could bet my life for current and future, it would certainly be healthcare and medicine. Medical billing and coding in today's terms and for the nearest future looks to be one of brightest employment fields.
What skillset is required for building a career in Medical billing and coding?
Any career that can give you leaps of benefits or can transform your life, must involve huge number of skillsets and qualification. But, thankfully medical coding and billing is way different. The requisite of skillset is simple, and it does not require high-end expensive qualifications or intensive training. To interpret in simple terms, an executive who understands medical terminologies, codes and can replicate the same on the software and perform claims rejection or processing tasks.
It is not easy, but it isn't difficult too. Considering the other alternative jobs in California and the level of skills and competition available for them, medical coding and billing is the right place to start your career.
Some other persuading factors about medical coding and billing!
If medical coding and billing has still not interest you, there some important facts, which we had like to share to help you understand the versatility of this unique professional field. The average package in CA is around $48,500. The minimum wage required to survive in California could be around $30,000 for an average life where your income just about meets your day to day expenses. Considering the kind of manpower California hosts is one of the best you could get anywhere around the States, people aiming for something beyond the average salary is a lot higher compared to people aiming for just a living package.
The average package in the medical coding and billing industry is not exorbitant. It is just about the average package an employee expects being in CA, however, the biggest difference or striking point is the competition and ease of getting a job. There is significantly larger openings and lower competition in this profile and if the candidate holds the right credentials, he or she is more likely to get a job in a shorter time frame compared to any other field in spite of holding the adequate qualifications.
Peace of mind and consistency
The field of medical coding and billing is a lot more peaceful and stabilized compared to other fields. There aren't any ups and downs dramatic lay-offs as such that have happened in the past or which are predicted in the future. There is a lot more peace of mind in this field compared to engineering or any similar field. The growth isn't a huge flourish for once and then a stagnant phase or a downfall, it's a stabilized and a consistent one, which is what makes medical coding and billing a long-term choice in a city like California also where expenses, cost of living and inflation are tightening screws almost every other day!
What's on offer?
Building a stable professional career in the 5th largest economy in the world isn't a tough task any more. Medical billing and coding has endless opportunities that help better sustenance in a city like California. So, equip yourself with the desired skills by searching for medical coding and billing institutes near your city as we have institutions at all prominent cities of California. So, don't wait, get your skills updated and have a stable and capable career that can life you to new heights.
<!- mfunc search_btn ->
<!- /mfunc search_btn ->
Sponsored Listings